Hi! Md. Imran Huqe is an SEO and WordPress customization expert with over three years of expertise. I can help you with keyword research, on-page and off-page SEO, technical SEO, WordPress SEO, and WordPress Customization to get your business to the top of the search results. I can help you increase your Google search results ranks. I also offer advice on how to produce the most sales and leads. Just let me know, and I'll be happy to assist you in achieving your revenue-generating goals. I will provide all types of quotations for all nations, and my experience is that you will be satisfied. regards, Md. Imran Huqe.
As an SEO expert, I strive to understand my client's business goals first. Then all determinations are made with those objectives in mind. A new website is valueless if it doesn't help you reach your objectives. You talk, I listen… then I throw in lots of concepts for gain.
I believe in conducting business with integrity, honesty, and a genuine concern for people. I won't lie to get your business. I will be courteous and respectful to you. The way it ought to be (and far too often is not).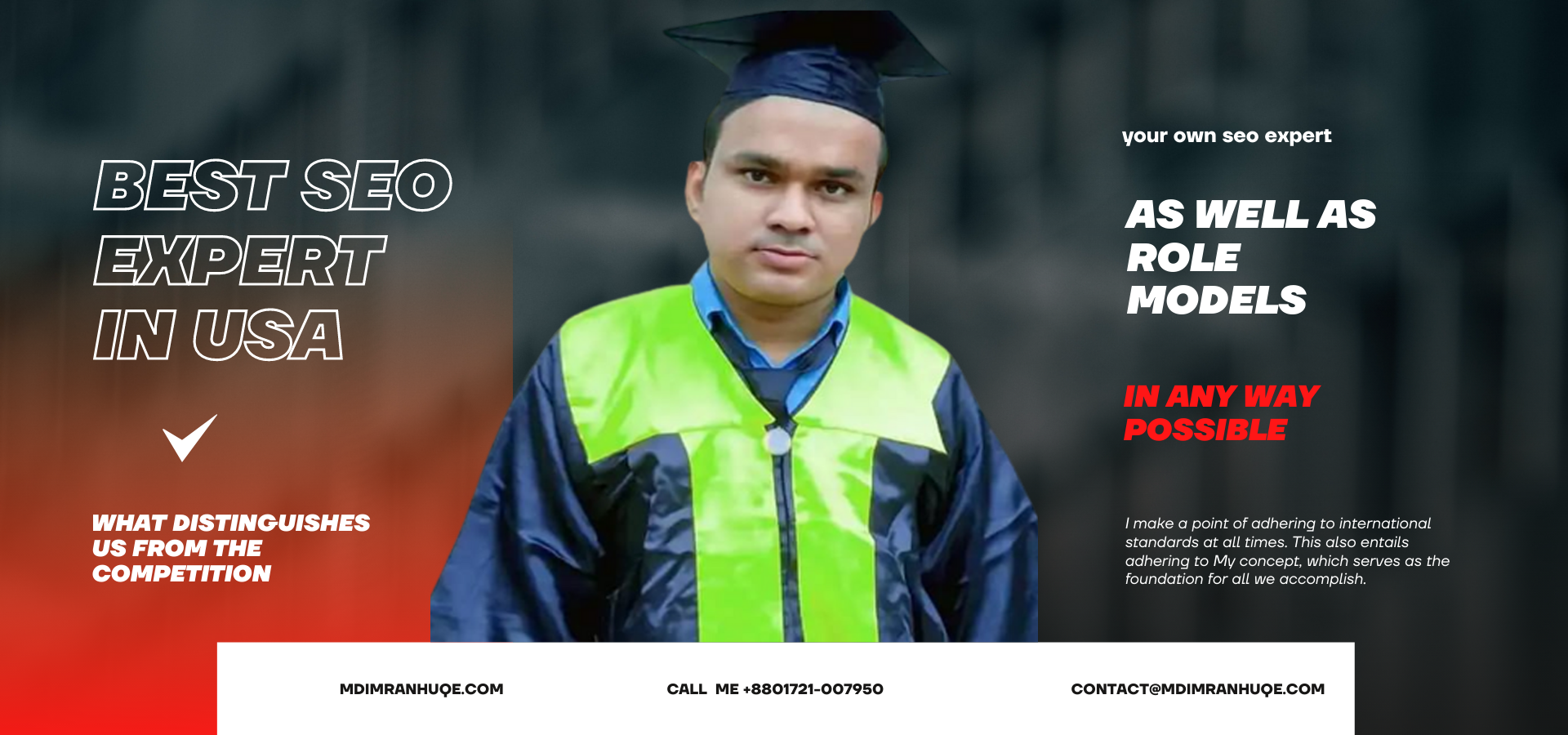 I build all my sites with the best open source CMS in the world named WordPress (wordpress.org). This permits my clients to manage ALL content on their sites from any computer in the world. Add as many pages, articles, photographs, documents, and media as you want. Don't spend another cent on site updates. Do it yourself! We'll even show you how to do it for free.
Search Engine Optimization (SEO) is the art of existing located in search engines such as Google, Yahoo and Bing. Unless your site seems prominently on the search engines, potential customers will take their business elsewhere. Many of my clients pay for their whole website in the first month from new business leads as a direct result of My SEO efforts.
Visitor search allows us to quantify our success and see what is performing and what is not. Monthly reports are delivered to you, and you can see complete traffic data online at any time.
I CREATE OUTSTANDING DESIGNS
I have chosen to just create one-of-a-kind web designs (no templates here). My goal is to position your company as a top player in your industry and beat all competitors. A top-notch, proficient web design boosts credibility with all clients (existing and potential) and finally, leads to future growth.
I know that time is business money, so we set naturalistic deadlines (for ourselves and our clients) and stick to them. I communicate constantly with My clients to give them updates as I progress and get projects launched by the agreed launch date.